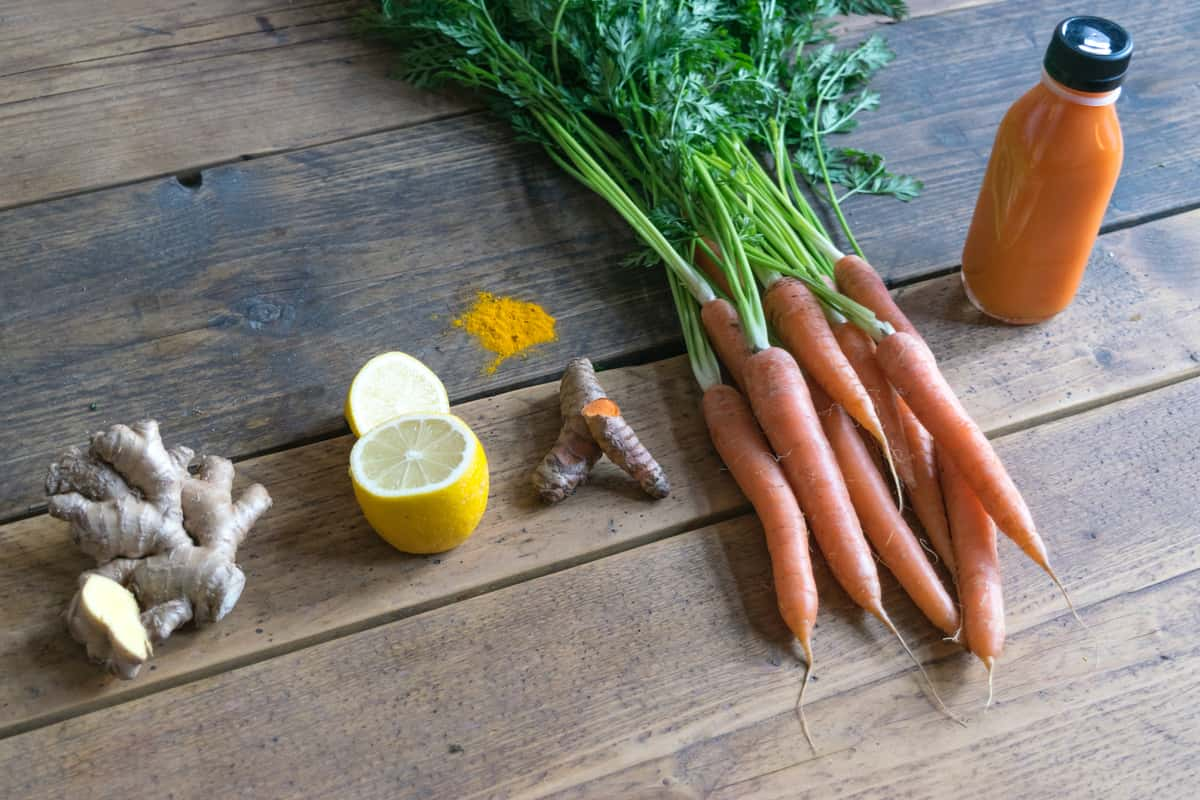 juice cleanses
Hit Reset
Take a step towards a lighter, brighter you. Our juices and cleanses are designed to bring you all the nutrients your body needs while giving your digestive system a break. They are great for the beginner or the expert cleanser!
Heal & Recharge
Cleansing gives your body the time to heal and recharge, while also taking in essential vitamins and phytonutrients
Better-Well-Being
Rich in antioxidants and 100% plant-based, feel your best getting the nutrients you need.
Detox
Nourish your body with health-supporting nutrients and rejuvenate your body by eliminating toxins.
Pre-Cleanse to Post-Cleanse
Whether it's your first cleanse or your 50th, we want to share some tips to help you make the most of your experience. That said, we know everyone's body is different, and what works for one might not work for another. So pick and choose what works best for you - after all, you know your body best.
Pre-Cleanse Preparation
To get the most out of your cleanse, preparation is essential. You'll want to start weaning yourself off of your usual indulgences and make a few adjustments a few days before you start – don't worry, it's going to be easier than you think... and your body will thank you for it! We all deserve a break once in a while. Think of your pre-cleanse meal plan as your way of getting your body in great shape before packing for your vacation.
Hydration
It's a sad but true fact that most of us don't get enough water into our systems on a daily basis, but this is a key component to a successful cleanse – plus, it helps ease dry skin, irregularity and more. We recommend starting your mornings with a cup of herbal tea or warm water with lemon, drinking at least two liters of filtered water per day and ditching caffeinated drinks.
Whats Included
Each cleanse comes with all 6 of our Cold-Pressed locally sourced Juices


Glow Up: Cucumber, Celery, Apple, Lemon, Spinach, Ginger, Kale, Mint, Parsley

Greentox: Apple, Kale, Lemon, Wheatgrass

Back To Your Roots: Apple, Beet, Ginger

Reboot: Carrot, Apple, Orange, Lemon, Ginger

Liquid Gold: Pineapple, Celery, Apple, Basil, Turmeric

Kick Start: Lemon, Apple, Ginger, Maple Syrup, Cayenne Pepper